This is our original design of cell
phone holder only wider.
It measures 6" tall x 3.75" wide. front change purse 4" deep 3" wide, with middle pocket that will fit one or two cards.
Great for Dog walkers. Craft show shoppers.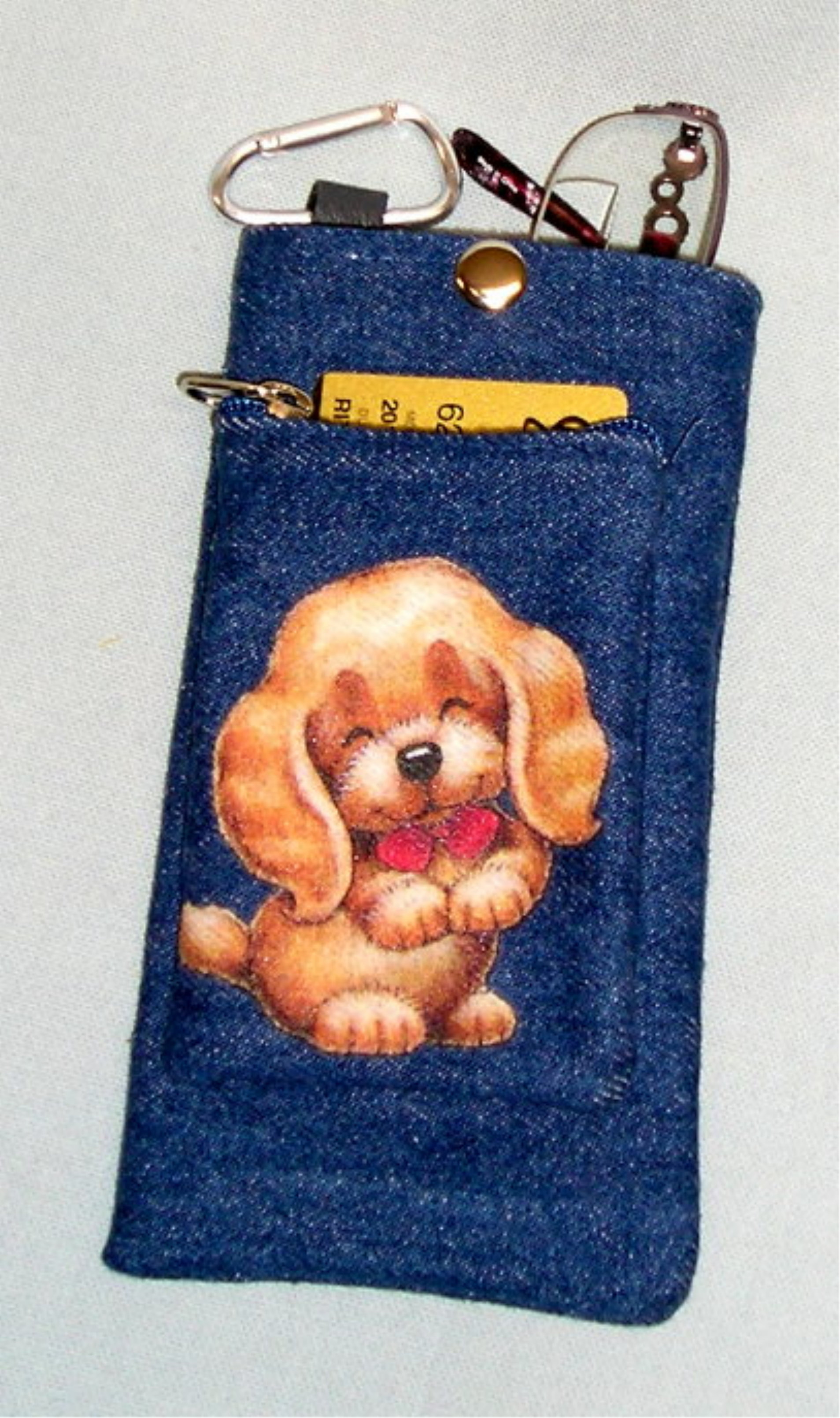 This is the designs that we have
Cats
The is the taller size with the attached
change purse.
It measures 6.75" x 4.25" wide and front change purse 4" x 3"deep with middle pocket that holds 1 or 2 cards Great for those phones with the rubber cover. DC Shells with denim can only be made in the Piggy Back Med. or Lg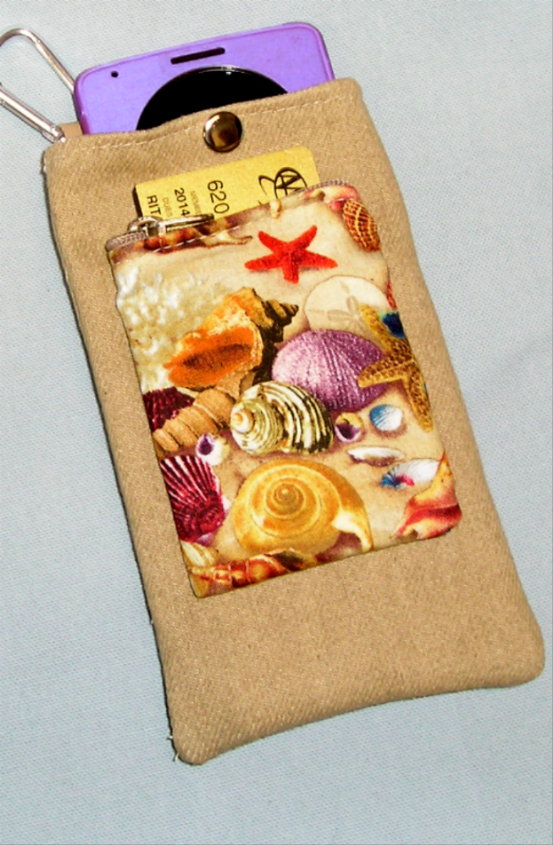 Dogs
This is the zipper cell phone holder. It does not have a pocket but we do have the matching change purse on most of them.
The change purse is discounted by$1.00 when you buy both. This has a zipper top where the other has a snap 61/2" x 4" wide. Purchase as a set or just the zipper cell holder. Credit cars fit in the purse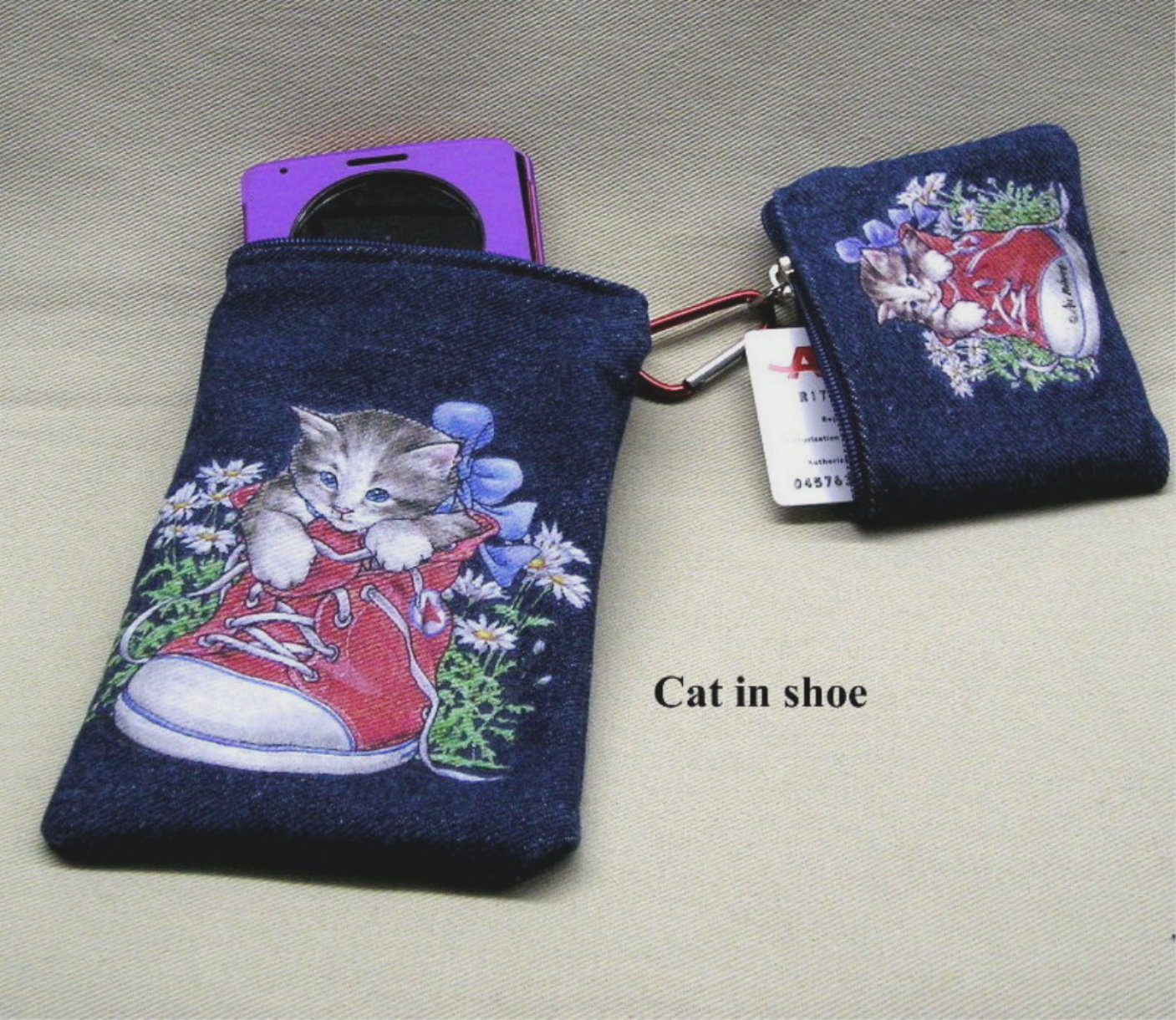 Click to view
Regular Zipper Cell Cat in Shoe $11.00
Or $14.50 For the "set"
Enter quantity when new window opens
Zipper cell Set (With purse) $14.50
Piggy Back Cell Medium $13.25
Piggy Back Cell Large $14.25
Regular Zipper Cell $11.00
Zipper Cell with pockets $14.00
Cell Tote 3 Pockets no strap $17.95
Cell Tote 3 pockets with strap $19.95

Odd animals